Navigate successfully in middle management
Wirksam sein als Führungskraft im "Middle Management". Navigiere Dich erfolgreich durch Werte- und Zielkonflikte.
Being in middle management is a demanding task. You have to meet the expectations of both your supervisors and your employees. Conflict of goals and values are inevitable, making it all the more important to deal with them confidently.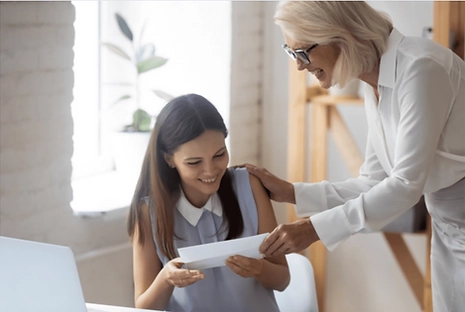 Gain clarity regarding your different roles and the conflicting goals and values that arise from them.
Identify room to manoeuver
Actively create room for maneuvering and maximize your impact as a middle manager.
Building trust and strengthening relationships despite conflicting goals and values is possible. Learn how you can make a lasting impact.
Resistance against guidelines can be useful or harmful. Learn to examine situations precisely and effectively.
There is a need for learning more leadership skills? Here is an overview of our other coaching topics in the area of leadership: