Praktikum Marketing Berlin, Start idealerweise ab dem 01.05.2022
Description
Du suchst ein Online Marketing Praktikum mit steiler Lernkurve? Dich interessiert zeitgemäßes Marketing? Du hast Lust in einem erfolgreichen, schnell wachsenden Startup Erfahrung zu sammeln und am Erfolg beteiligt zu sein? Dann bist Du bei Sparrks richtig!
We are a young company focused on highly effective leadership and employee development. We inspire, motivate and support leaders and talents through an innovative coaching approach that convinces clients, end-users and coaches.
Du wirst direkt mit den beiden Gründern, unseren erfahrenen Head of Marketing sowie einem passionierten und herzlichen Team zusammenarbeiten. Eine steile Lernkurve, spannende Aufgaben, viel Verantwortung, Spaß und wertvolle Kontakte sind garantiert!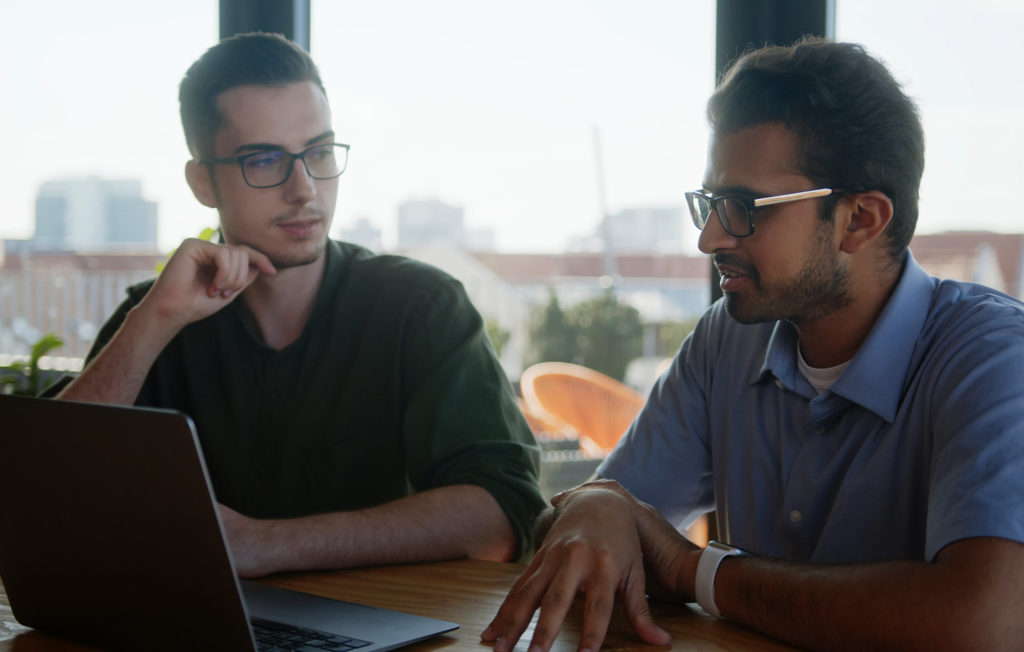 Deine Aufgaben im Praktikum Marketing
Bei uns wirst Du von Tag 1 an viel Verantwortung und eigene Arbeitspakete bekommen. Dabei stehen wir Dir jederzeit mit Rat und Tat zur Seite. Erstklassige praktische Erfahrung sind Dir so garantiert.
Je nach Deinen persönlichen Stärken werden Deine Aufgaben u.a. die folgenden sein:
SEO-Aufgaben wie Keyword-Recherche und Zielgruppenanalyse sowie Monitoring der Onlinepräsenz unserer Mitbewerber und OnPage-Optimierung
Performance Marketing: Operative Unterstützung bei der Durchführung diverser Marketingaktivitäten wie z.B. Social-PPC- und SEA-Kampagnen,
Social Media Marketing (LinkedIn)
Content Marketing: Creation of digital content around the topics learning & development
Qualifications
The offer is aimed at students and graduates (Bachelor or Master) of all subjects with an interest in startups and business creation.
Du solltest fließend Deutsch sprechen und über sehr gute Englisch-Kenntnisse verfügen. Grundlegende Erfahrungen im Umgang mit WordPress sowie Tools wie SEMrush, Google Analytics und Google Ads sind wünschenswert aber kein Muss. Zudem besitzt du:
A very good communication and teamwork skills
Ein starkes technisches Verständnis sowie eine hohe Auffassungsgabe bei digitalen Themen
Ein gutes Gespür für Text und Sprache
Eine Affinität für KPI- und Performance orientiertes B2B-Marketing
Benefits
Du bist herzlich eingeladen, in unserem schönen Office in Berlin Mitte zu arbeiten – Coffee, Healthy Snacks, Cold Drinks etc. inklusive. Und wenn du gerne flexibel bist, dann sind Tage im Home Office kein Problem. Sollten neben dem Bereich Marketing noch weitere Geschäftsfelder für Dich interessant sein kannst Du auch hier Erfahrungen sammeln.
Mehr über Sparrks und unser Team erfährst Du here. Wir freuen uns über jede Bewerbung – Sparrks steht für Chancen.
Sparrks is an equal opportunity employer. We welcome all qualified applications regardless of ethnicity, religion, age, disability, gender, or sexual orientation.