Become a more successful and productive leader by delegating properly and putting your people in charge.
Too much to do, too little time. Managers today often reach their limits. The most effective way out of this impasse is called delegation. As a leader, you focus on your core competencies once again. As for employees, they grow from the trust placed in them and from the responsibility for the new task. Delegate correctly and increase your success.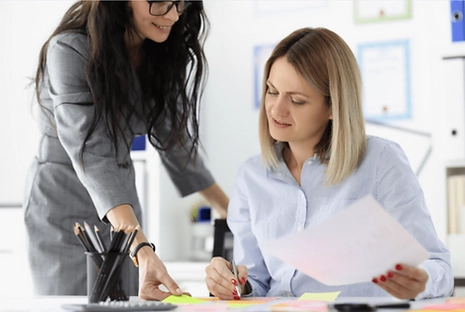 Is delegating difficult for you? Identify why you do not want to delegate competencies. Is it lack of time, sense of duty, loss of power or something else?
Motivate through delegation
Delegation can enormously motivate your employees. Learn how you can consciously use this confidence-building measure as a motivational tool.
Master delegating techniques
Identifiziere punktgenau, welche Aufgaben Du wann an welche Teammitglieder übertragen solltest.
Mastering delegation techniques
Study best practice techniques to ensure that your delegation has the greatest possible success.
Talk to one of our coaching experts now