Female Leadership - Leading as a woman
Counter resistance and obstacles with your female sovereignty - proactively and confidently.
It is an uncontested fact that women are underrepresented in decision-making roles. For women in leadership positions, additional gender-specific challenges and prejudices await. Throughout this coaching journey, coachees will be made aware of the subtle factors that can have a substantial impact on their day to day. They will learn to master such challenges, advocate on their own behalf and build strong workplace alliances that will help women flourish in their roles.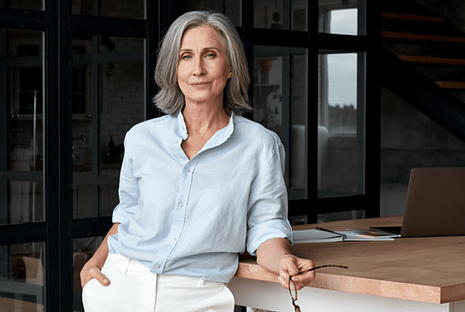 Recognizing behavioral patterns
Become aware of your inner programs as well as patterns and examine your leadership impact through concrete situations.
Examine your values and resources in order to expand your scope for authentic pattern change.
Enhance leadership competencies
Get into the role that suits you. By acting out concrete situations, you will recognize strategies that fit you perfectly.
Applying communication strategies
Small efforts, big effects. Increase your leadership impact through authentic and confident communication.
Talk to one of our coaching experts now