Improve conflict management competence
Master conflicts in a constructive, appreciative, and solution-oriented manner.
Conflicts in the workplace are inevitable - be it with co-workers, superiors, or business partners. But conflicts that you encounter do not necessarily lead to negative consequences. On the contrary, they can be enriching for you and your team, open up to new perspectives and strengthen trust in your relationships with each other.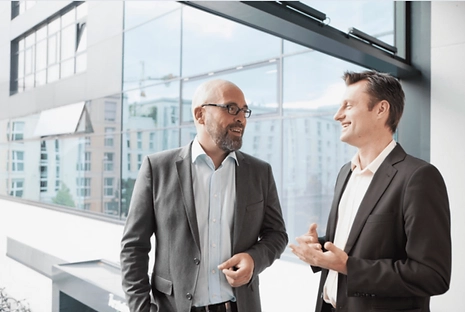 Conflicts are moments of truth. Understand them as an opportunity to deepen and advance relationships.
There are different stages in conflicts, with increasing intensity and collateral damage. Develop strategies to clarify conflicts at early stages and avoid escalations.
Examine possible underlying causes for conflicts - in yourself and your counterparts.
Apply communication strategies
Develop individual communication strategies and techniques to communicate constructively and de-escalating in conflict situations.
Talk to one of our coaching experts now