Germany's most important industrial sector, the automotive industry, is facing radical upheaval - and so are the currently 2.2 million employeesin the industry. In the coming years, they will face challenges such as the trend toward electromobility, the introduction of autonomous driving functions, the emergence of new mobility services and the increasing automation of manufacturing processes.
In this article, we take a closer look at the named challenges for the automotive industry and elicit what they mean and will mean for HR managers and leaders.
E-Mobility
The current coalition agreement sets an inventory target of 15 million fully electric cars on Germany's roads by 2030. And automakers are responding. Audi, for example, has decided to produce only electric cars from 2033 . The last years of the combustion engine, you could say, are numbered.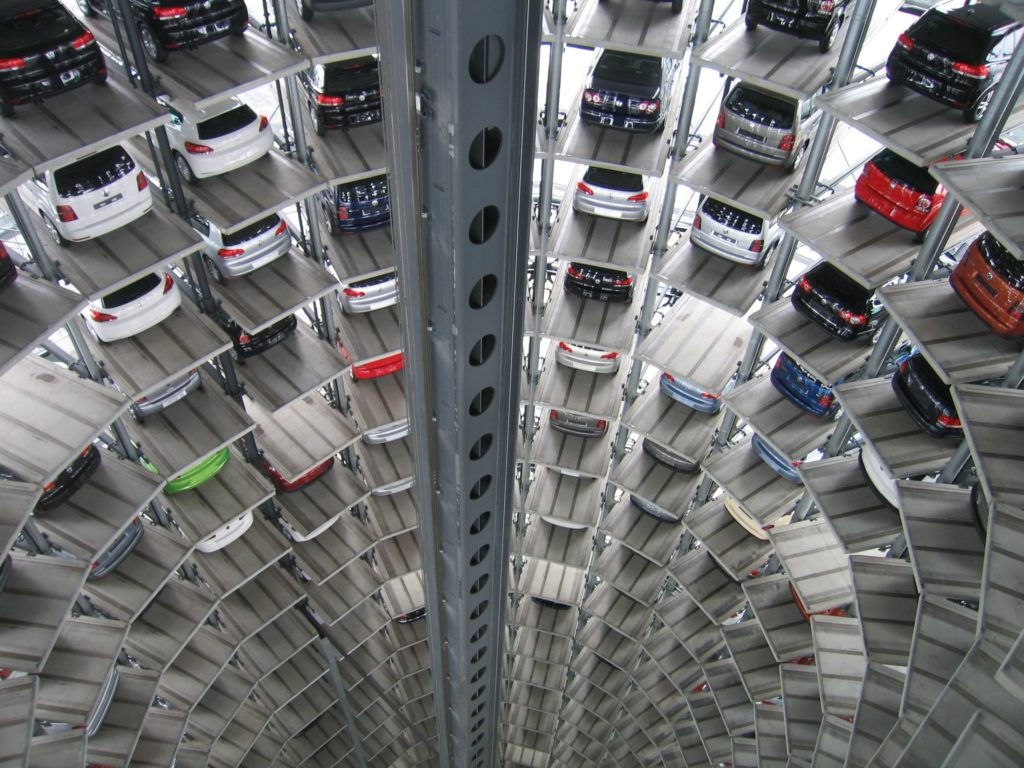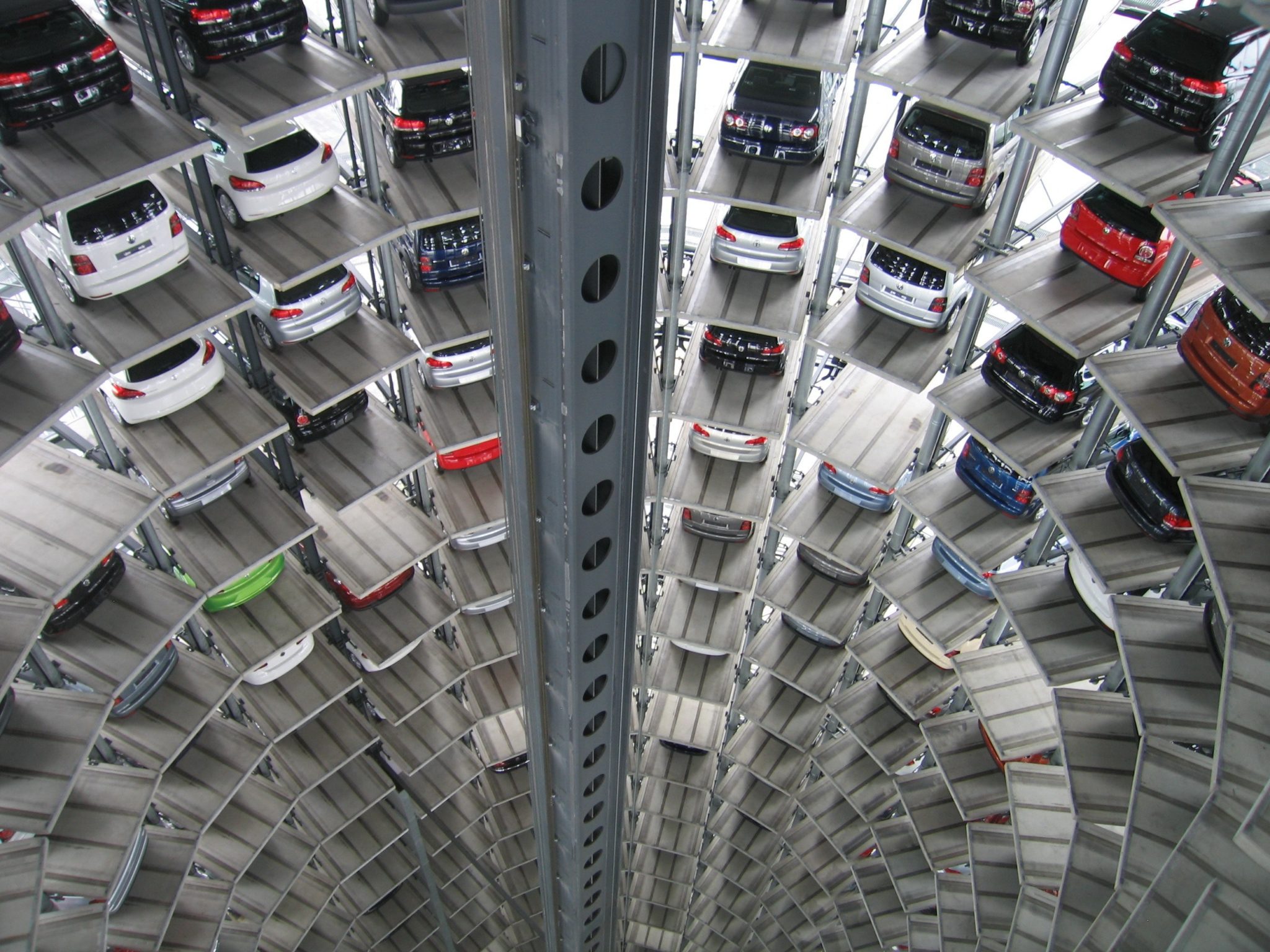 The switch from combustion engines to e-drives will have a positive impact in many aspects. Particularly important in this context is that it will reduce Germany's dependence on fossil fuels and at the same time cut emissions that are harmful to the climate and health - a development that is urgently needed not only by Germany but by the entire world.
But the electrification of powertrains will also bring a number of problems with it. It is to be expected that numerous jobs will be lost with this development. This will primarily affect the supplier industry, which develops and manufactures products for the internal combustion engine. If they do not succeed in converting their production to e-drives, they will "fall by the wayside."
Robert Bosch GmbH, for example, is considering closing its production site in Munich. Fuel pumps for diesel and gasoline engines are manufactured there, which will soon no longer be needed. According to plant manager Jana Mische, it will not be possible to convert the existing machines to new products for e-drives. This, she says, is because existing production is too specialized in internal combustion engines and the market is simply growing too aggressively and quickly. In other words, the closure is inevitable.
Of course, new jobs will be created elsewhere in return. This applies not only to the development and production of e-drives, but also to research into autonomous driving or the development of new mobility services such as car sharing etc. However, it should not be underestimated here that the new jobs being created will place different demands on employees than the jobs in supply and production.
There will be a real shift in the employment structure in the automotive industry. The Ifo Institute for Economic Research examined this in more detail and came to the following conclusion: while employment in production has barely increased in recent years and is tending to decline, approximately 35% more people were hired in the area of IT and ICT (information and communications technology) in the period from 2015 to 2019. This is a trend that will be seen even more strongly in the automotive industry in the future.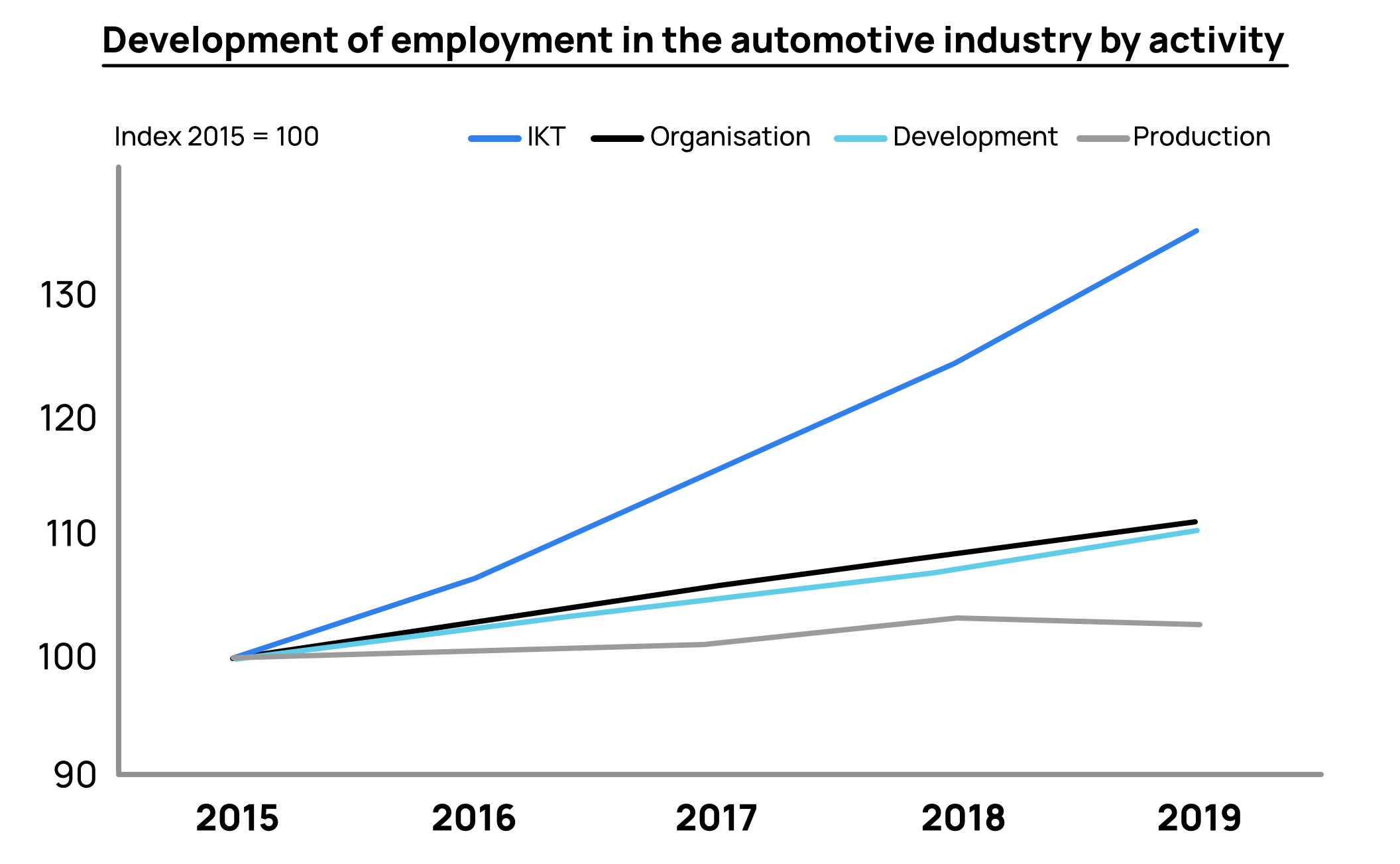 On the one hand, many new technology-based jobs are being created and IT experts are increasingly in demand. On the other hand, the production workforce is no longer needed and jobs are being cut accordingly. Many companies such as Audi have therefore decided to invest in retraining and qualification of their employees . Audi, for example, has set aside half a billion euros for this purpose, as Audi board member Sabine Maaßen states.
According to Prof. Dr. Stefan Bratzer, Director of the Center of Automotive Management in Bergisch Gladbach, these retraining measures will enable a total of more than 800,000 employees of the automakers to retain their jobs. However, in his opinion, retraining will not be possible for employees in the supplier industry who manufacture the internal combustion engine. Thus, their job loss is inevitable.
Digitization
The car used to be a classic hardware product that was developed over several years and also sold unchanged for several years. Today, however, with the advance of digitalization, the car is increasingly becoming a software product. Even today, customers are able to purchase additional services and functions even after a car has been delivered and to update their device to the latest state of development. This trend will continue to grow in the future.
For the automotive industry, this has some economic advantages. Because instead of a one-off income from the sale of a car, a steady flow of money is now generated by updating, improving and continuously maintaining the car sold. And this over its entire life cycle.
It can also be observed that cars are gradually becoming "devices on wheels" , analogous to technical devices such as the smartphone. Successful companies such as Apple are considered pioneers here. They have greatly expanded the range of services offered by an established technology - the cell phone. Today, for example, smartphones can be used to stream music and make convenient payments. And infotainment and in-car payment are already established in some cases for cars. They are increasingly becoming "connected cars", that are permanently online and can be paired with other devices. Whether manufacturers will be able and willing to follow the concepts of large digital groups like Apple in all areas in the future remains an exciting question.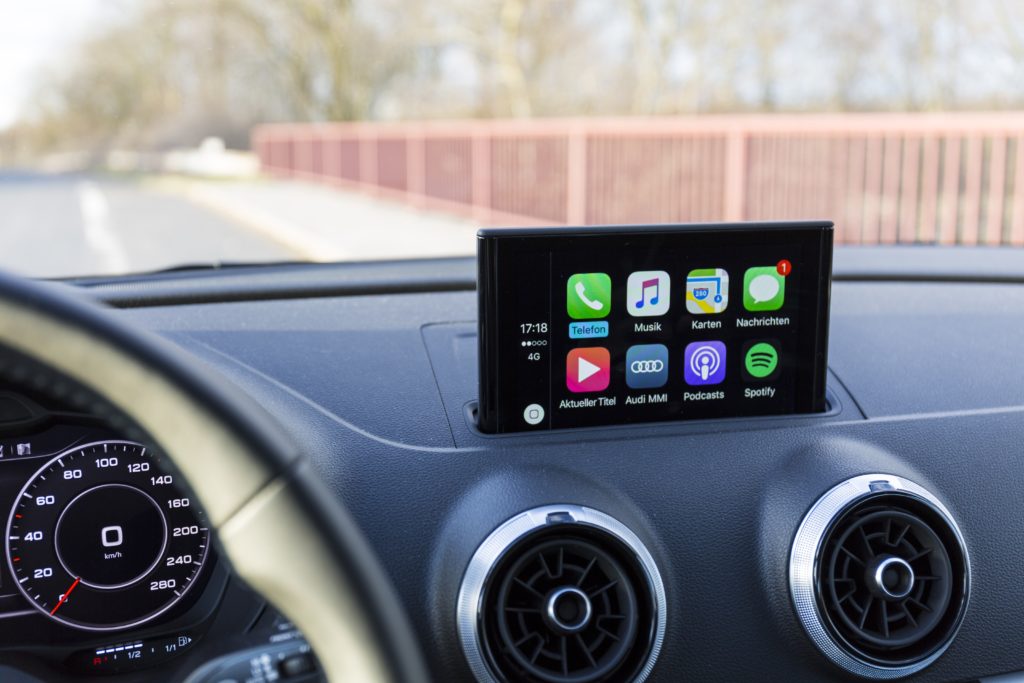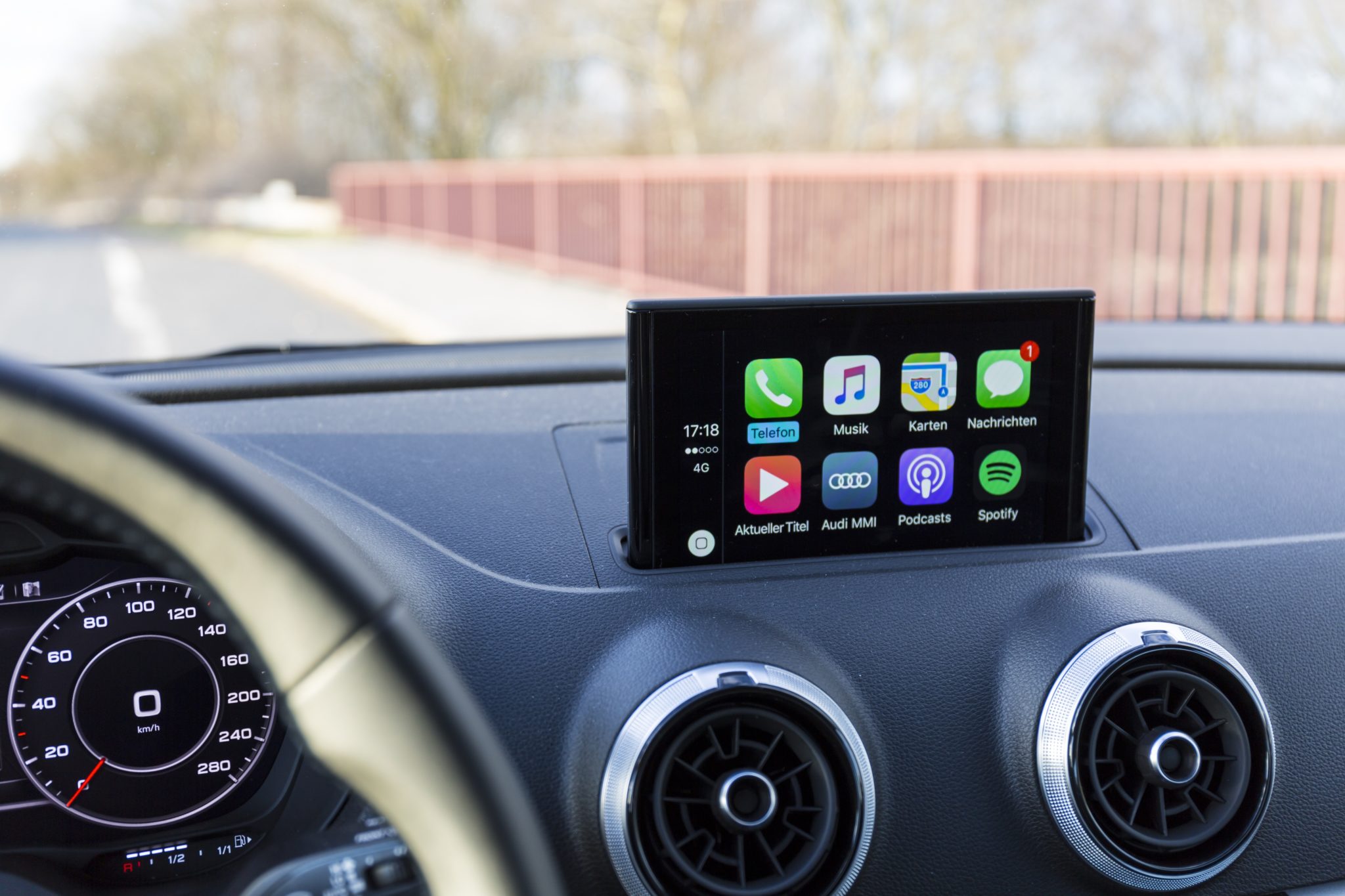 However, it is clear that vehicles will be increasingly "permeated" with IT in the future and that the volume of software will grow steadily. The demand for IT specialists in the automotive industry, which is already very high due to the development and production of e-drives, will grow even more in the future. Vehicle manufacturers, you could say, are increasingly becoming IT companies.
Selling mobility instead of cars
Current developments such as the growing environmental awareness of the population, political efforts to change the climate, the emergence of innovative mobility services such as car sharing, are changing the relationship of consumers to car ownership .
It is already apparent today that "young people in cities in particular (...) have only a low affinity for cars" and are "open to new forms of mobility and providers. [They](...) no longer necessarily want to own their own vehicle." - an assessment by Prof. Dr. Stefan Bratzer, the director of the Center of Automotive Management in Bergisch Gladbach.
While today many nevertheless have their own car, their number on German roads will be greatly reduced in the future by new forms of mobility. We are talking about services such as car sharing, ridesharing and even robot cabs. Cars will develop into on-demand modes of transport that consumers will be able to switch between seamlessly. Private cars that spend a large part of their lives just sitting in parking lots or garages will thus become superfluous.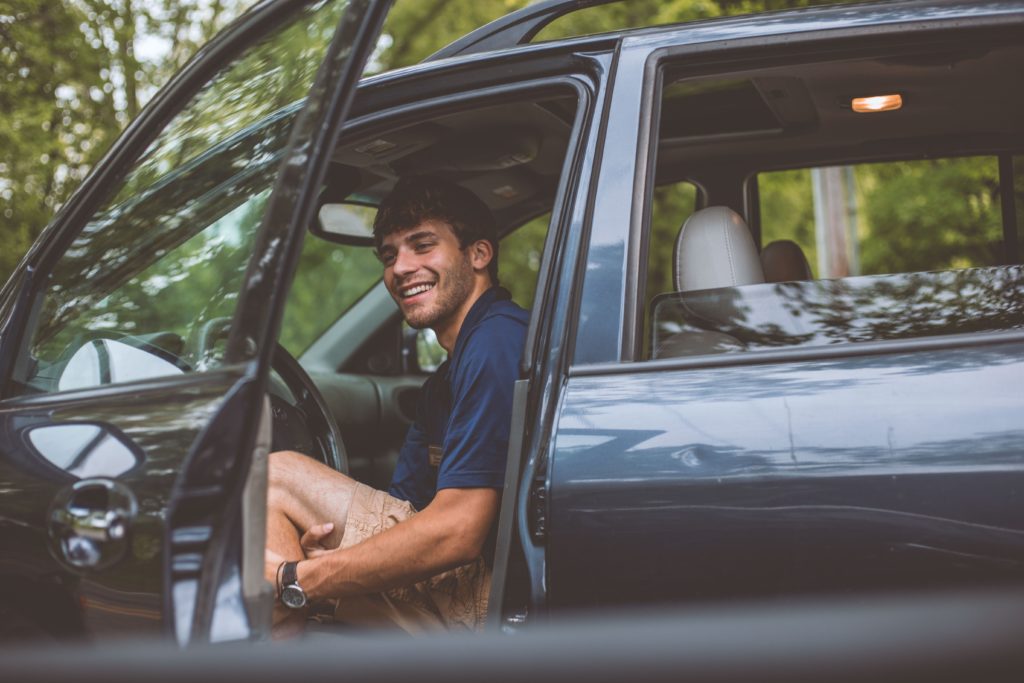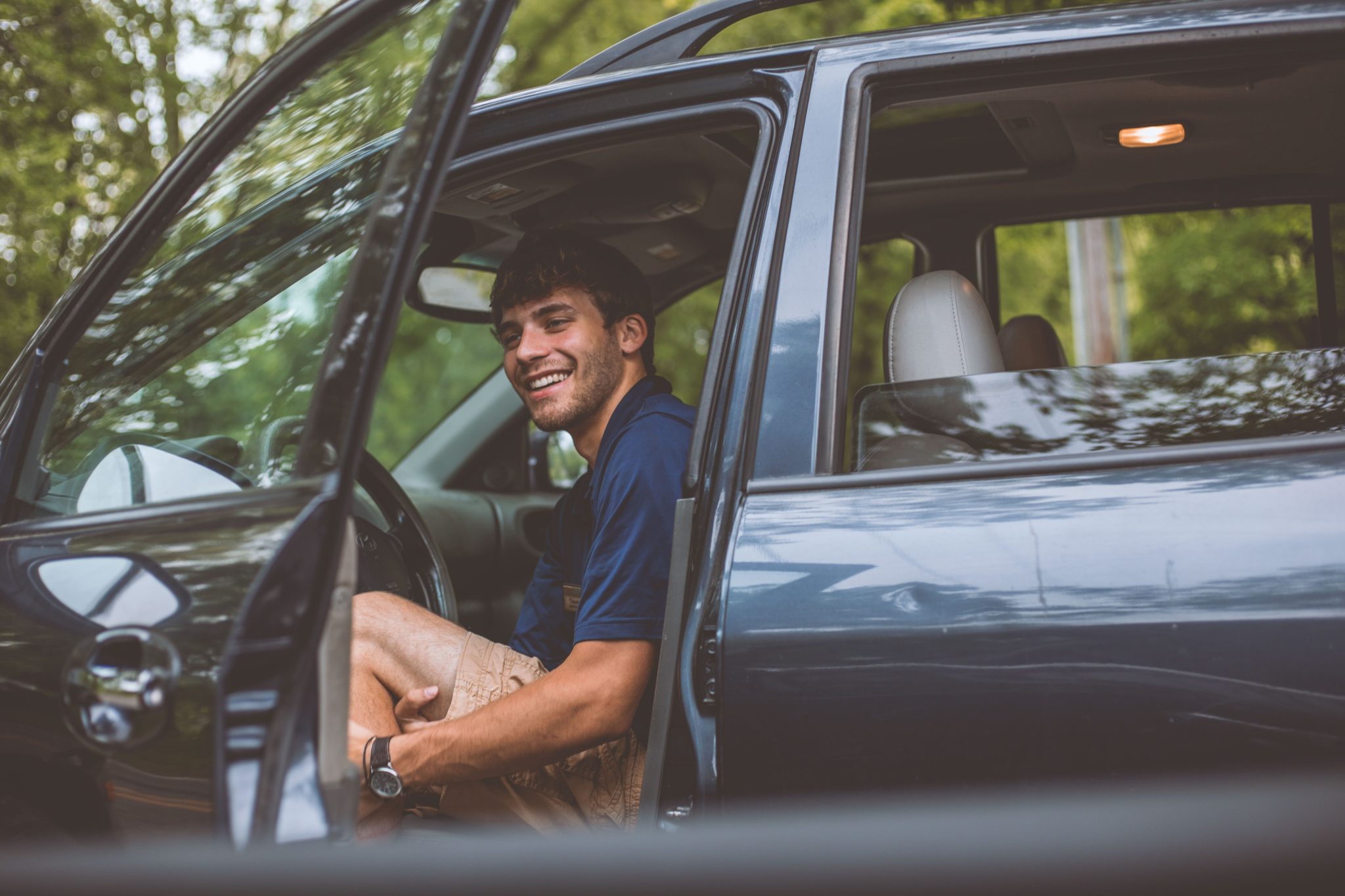 Customers then buy mobility services. As a result, automakers will find themselves in a position in the future that can be compared with that of the aircraft manufacturers Airbus and Boeing. They latter sell their aircraft to airlines, while car manufacturers will in future sell their vehicles to mobility service providers rather than to end customers.
For traditional car manufacturers, this means a radical change in their business models, which to date have been designed so that everyone can order and buy their own individual car. Tomorrow's consumers will no longer pay attention to the performance features of a car or the image of the manufacturer. Instead, the attractiveness of a brand's mobility platform of a brand will become important. In this respect, companies in the automotive industry should already invest in their development today.
Autonomous driving
Even if it is not yet ready for the market, autonomous driving will become a central component of future mobility. According to the German government, Germany is set to become one of the leading countries in the world for developing and testing autonomous driving and ultimately putting it on the road. And according to Alexander Burst, vice president for Automated Driving at Robert Bosch GmbH, "of the three main trends in the automotive industry - electrified, connected and automated - (...) the automated area in particular is just picking up speed."
What can be observed is that automakers have recently launched major collaborations with IT companies such as Microsoft to accelerate the development of autonomous driving. Such cooperation is necessary because autonomous driving requires enormous computing power and data storage, which traditional car manufacturers or suppliers cannot provide themselves. The data centers of IT companies such as Microsoft enable car manufacturers to quickly obtain reliable results, thus significantly increasing the speed of development of autonomous vehicles.
Importance of change for HR managers and executives
What will be difficult in the upcoming transformation of the automotive industry is not the mastery or availability of new, digital technologies. Rather, it will be difficult to motivate all employees in the industry, to play an active role in shaping the transformation. After all, the previous business model of automotive companies is still running successfully, and employees' willingness to embrace transformation is correspondingly low. The task of managers must therefore be to convincingly communicate the need for change in the automotive industry and to win employees over to the process - a task that is anything but easy.
There is a further need for action on the part of managers with regard to the corporate structure of many automotive manufacturers and suppliers, which is still strongly hierarchical and shaped by traditional value systems. After all, if managers want to bring about an enthusiastic "spirit of optimism" and inspire employees to be fast, agile, innovative and willing to take risks, then strongly hierarchical structures must be loosened .
Another challenge for executives, as well as for HR managers in the automotive industry, will be to secure the supply of skilled workers . Here, they are confronted with the difficulty that many great IT specialists are currently needed, while at the same time there is a major shortage of IT specialists. And not just in the automotive industry. The problem reflects the current study "Automotive in Transition" by Pierre Audoin Consultants and Hays: Approximately 50% of all executives in the automotive industry rate the recruiting of specialists as very difficult or rather difficult. In order to succeed in the future, however, companies in the automotive industry need to be more attractive as employers .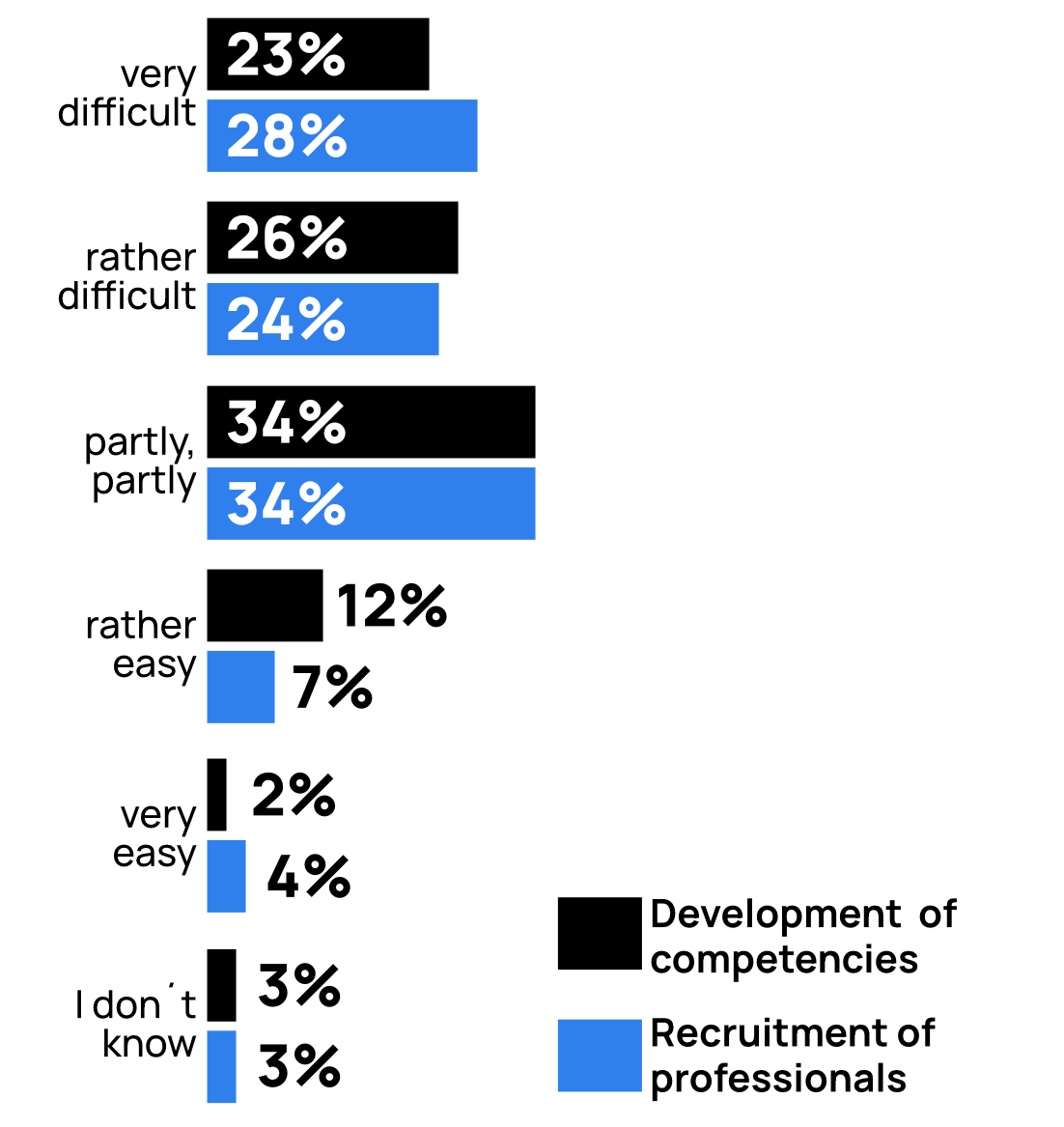 It is just as difficult for managers to develop and build up existing employees internally for new activities. This is not surprising, since a large proportion of today's employees at automotive manufacturers and suppliers have been subordinated for years to rigid hierarchies in which they were always assigned the same tasks.
To ensure that employees are nevertheless prepared for new areas of responsibility that arise with the change described above, a large proportion of managers (approx. 80%) already delegate their employees to training courses, specialist conferences or workshops, most of which are conducted by external consultants and coaches. Such continuing education and training opportunities will continue to be of great importance in the future. After all, change and transformation will not be the exception, but the rules, also and especially in the automotive industry.