Delegation Coaching – Delegate effectively for greater success
Optimize your team's productivity with Sparrks' coaching on "Delegation Coaching'' for your leaders
Our delegation coaching framework helps managers improve and implement their negotiation skills using an intuitive approach and agile format. The ability to delegate effectively can make or break a leader. Some managers may hoard tasks that increase their personal workload towards a breaking point. Too much to do, too little time! The most effective way out of this impasse for managers is delegation. Also, finding the sweet spot between little to no delegation and excessive or improper delegation is one of the main focuses of our delegation coaching solution. By delegating competently a manager can also focus more on other core competencies. Individuals in leadership positions can redistribute their attention and efforts more effectively across all high-level tasks. Meanwhile, employees get the chance to grow by completing new tasks delegated to them and making the most of the trust put in them.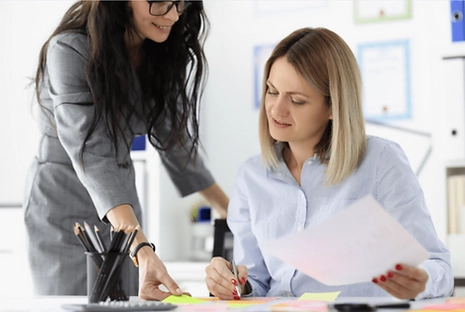 If coachees report difficulties in their desire to delegate, we investigate further where those desires come from. Is it lack of time, sense of duty, loss of power, or something else?
Motivating through delegation
Delegation can enormously motivate employees. Coachees will learn how to consciously use this confidence-building measure as a motivational tool.
Coachees will identify exactly which tasks to delegate, to which team members, and when
Mastering delegation techniques
The coach and coachee will study best practice techniques to ensure that the implemented delegation has the greatest possible success.
There is a need for learning more leadership skills? Here is an overview of our other coaching topics in the area of leadership: