Lead confidently and effectively
Leadership as a mission: take charge in your own unique way and lead your team authentically and effectively.
Taking on responsibility with confidence means that you can get the best out of your team and are respected as a leader. Your leadership style convinces everyone, your authenticity makes you unmistakable. You know who you are, what you do and above all why you are enthusiastic about it - and everyone can feel that.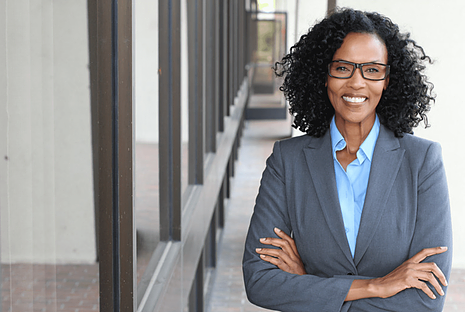 Everyone has weaknesses. But strength can be found in knowing one's weaknesses and triumphing over them. Lead effectively through self-awareness.
Embody your leadership style
You are unique and so is your leadership style. Empower yourself to actively use your strengths.
How you get your message across has a tremendous impact. Learn to redefine communication and master the techniques of appreciation.
Use the power of your person
Natural authority doesn't need pressure, it creates pull. Enhancing your clarity will convince people. Motivation becomes a genuine feeling in the room.
There is a need for learning more leadership skills? Here is an overview of our other coaching topics in the area of leadership: