Female Leadership - Leading as a woman
Counter resistance and obstacles with your female sovereignty - proactively and confidently.
Women in leadership positions face challenges such as competitive pressure or aggression in their own way. Often this collides with male-dominated corporate cultures. Become aware of the small differences that can have such a big impact . Use your female leadership skills confidently and without bending.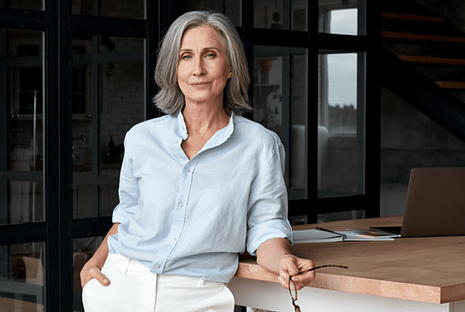 Recognize behavioral patterns
Mache Dir Deine inneren Programme und Muster bewusst und überprüfe Deine Führungswirkung anhand konkreter Situationen.
Examine your values and resources in order to expand your scope for authentic pattern change.
Enhance leadership competencies
Get into the role that suits you. By acting out concrete situations, you will recognize strategies that fit you perfectly.
Apply communication strategies
Small efforts, big effects. Increase your leadership impact through authentic and confident communication.
There is a need for learning more leadership skills? Here is an overview of our other coaching topics in the area of leadership: