Restructuring, transformations of leadership models, digitalization and, last but not least, the Corona pandemic have redefined the demands on employees across industries. The business coaching industry is no exception. This goes hand in hand with the need for companies to rethink hitherto tried-and-tested methods of personnel development. In this context, business coaching plays a key role.
Business coaching constitutes the majority of professional coaching. In 2019, 65% of coaches identified the core specialty of their coaching was regarding leadership, executive, business, organization, or small business. This percentage has risen from 62% in 2016 to the most recent study of 65% in 2019. Thus, even within the broad field of coaching, the vibrant area is the business coaching industry.
Why do people seek business coaching? A survey by IPEC Coaching Institute found that almost half, 43%, of those who sought professional business coaching did so to improve individual or teamwork performance. Another 39% wanted to improve communication skills, while 38% hoped that business coaching would increase productivity.
So, on the one hand, business coaching as a method of personnel development can address individual concerns in a targeted manner. On the other hand, the change the coaching industry is undergoing enables effective personnel development that meets the current conditions.
But what does this mean in concrete terms? How are coaching sessions changing? Which coaching formats are in particular demand? We look closely at such and other questions in our latest article - including the most important trends you should know about business coaching now.
Business coaching is experiencing a real boom
Business coaching was first introduced in Germany in the mid-1970s by pioneers who mainly focused on coaching executives and leaders. Throughout the 1980s and 1990s, coaching in Germany saw significant growth and development, focusing on improving communication skills and conflict resolution.
Over the past decade, the business coaching market in Germany has shown continuous growth, expanding by approximately 25% (to around €500m per year, according to a study by study by Henley Business School). Several factors have fueled this growth, including increased demand for coaching services from individuals and businesses looking to improve performance, achieve personal and professional goals, and navigate organizational change.
Today, business coaching is a well-established and thriving industry in Germany, supported by a diverse range of coaches operating in various sectors. The market has also embraced digital coaching, allowing coaches and clients to connect remotely and providing more flexible and accessible coaching services.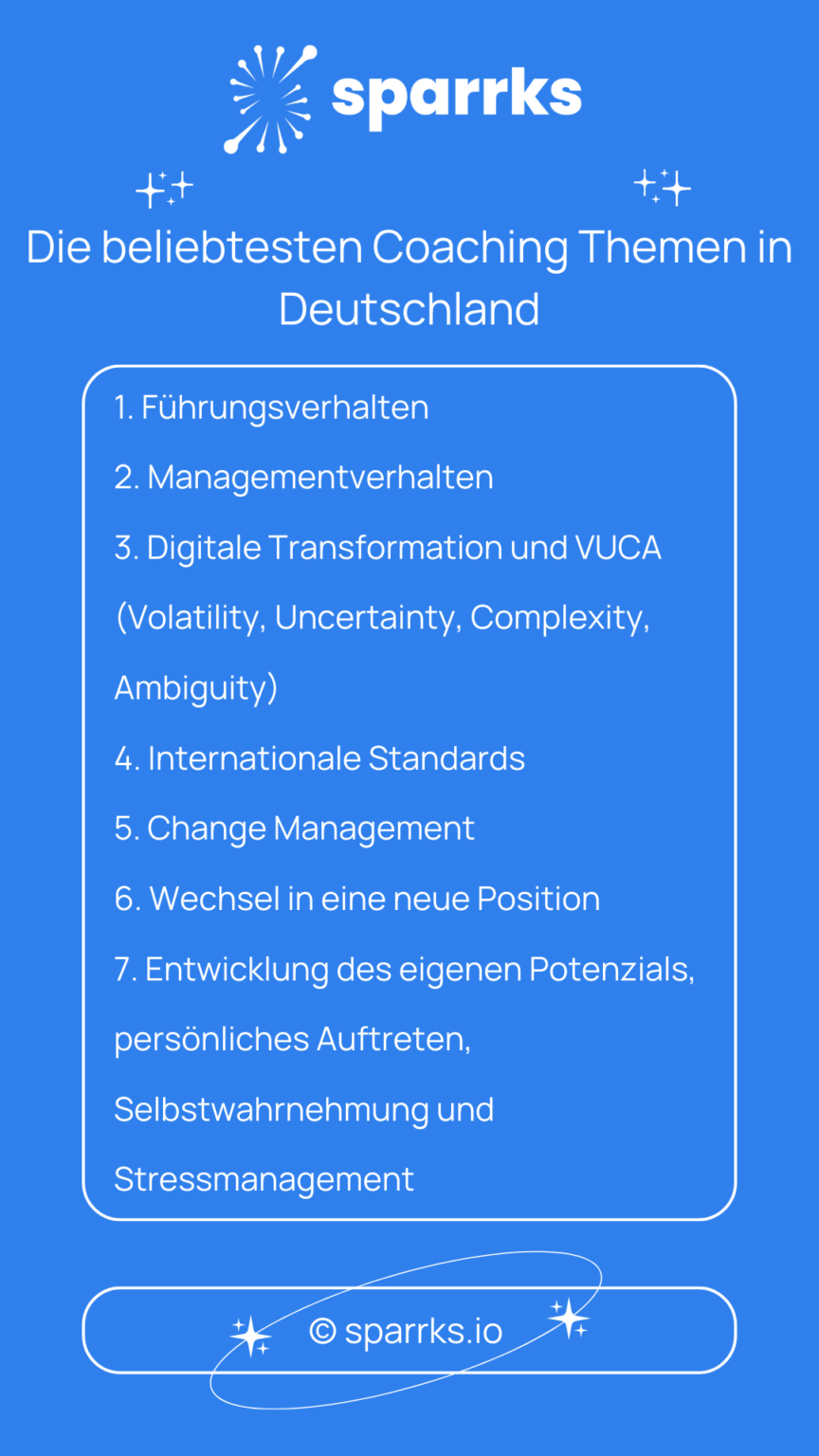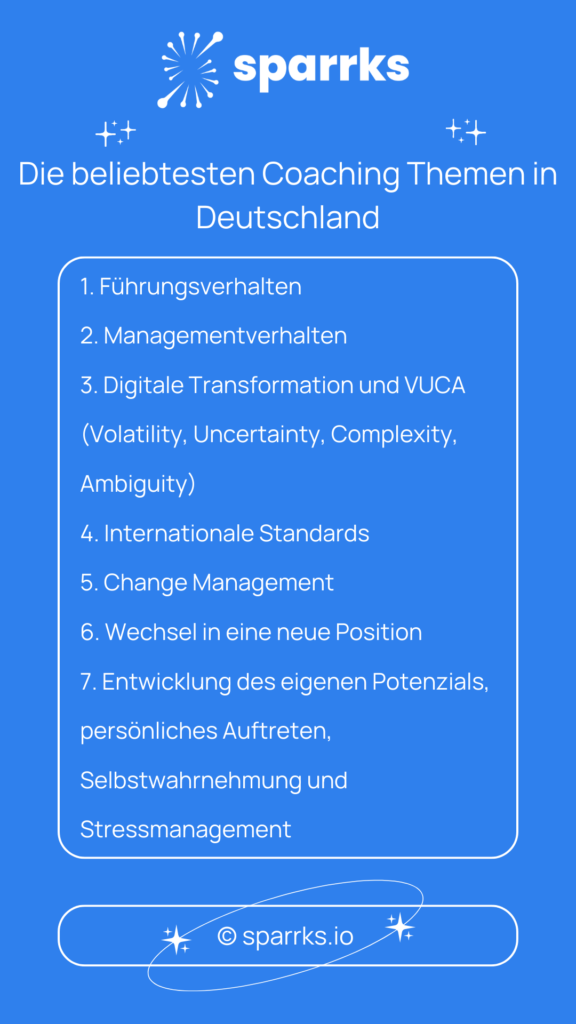 Within employee development, coaching has long been considered the most effective means of helping employees meet their individual needs. However, business coaching has often been reserved for only certain elite circles within the company.
Personnel development for the majority of employees was often limited to standardized training and education on specific technical topics. But the challenges of the working world are becoming increasingly complex. This applies to all employees, regardless of hierarchical level and area of responsibility. The mentioned standardized training courses often do not lead to the desired success, because individual concerns of the course participants are not (or cannot be) taken into account. As a result, the demand for business coaching is experiencing a real boom. Especially coaching on soft skill topics is very popular across all industries and activities.
Apart from the direct benefits, it is evident that companies stand out through coaching integration. This is because an excellent reputation as an attractive employer brand is gained, when companies focus on employee development.

Digital coaching formats have long been established
More and more employees are working in home offices – full-time or at least partly. Working time models are also becoming increasingly flexible. This results in entirely new conditions under which our most important resource, personnel, must be developed.
At the same time, digital forms of communication are becoming increasingly popular, especially since Covid-19. Online meetings have already become the norm for many employees. Generally it can be observed that the former shyness of digitization is waning among the population. The conditions for location-independent business coaching have therefore never been better.
Digital business coaching offers a wide range of possibilities for optimizing personnel development. Various companies have already recognized this for themselves. As a result the demand for purely digital coaching offerings is growing rapidly. Location-based business coaching formats, on the other hand, will lose importance in the medium term.
Niche topics are becoming increasingly popular
Business coaching is seen as an effective tool for providing targeted support to the leaders of tomorrow. However, this method of personnel development is suitable for much more than that. For example, coaching can be used decisively in change processes. Furthermore, diversity and inclusion in the company can be significantly expanded through coaching. Communication skills, especially with regard to virtual communication, can be strengthened within a very short time.
Beyond traditional personnel development, coaches also address important issues in the private sphere of employees and provide support - for example, on health, stress or well-being. These are by no means sub-topics that a coach only offers to expand his portfolio with newfangled topics. Instead, more and more coaches are specializing in specific niche topics. The trend is moving away from a coach acting as a generalist to a coach acting as a specialist with a great deal of expertise in a certain field.
Return on investment (ROI) of coaching redefined
In principle, investing in employees is the right decision. Although the Investments made must pay off in business terms. The so-called "return on investment", or short ROI, provides information about the return on possible investments and is crucial in the decision-making process. But it is in the nature of things that the ROI of coaching is not easily determinable.
A direct correlation of coaching on the performance of individual employees or entire teams is very difficult to prove. Measurements are often based on self-assessments by your leaving room for misperception.
More objective assessments often involve a great deal of effort, for example by collecting and evaluating observations from team members and managers over a long period of time. However, measurability is becoming very important for personnel development. For this reason, more and more coaching providers are trying to stand out from the competitioners with innovative approaches to measurability. For example, metadata analysis of coaching in large organizations is used to derive measures for strategic business development. Thus, the consideration of ROI is not limited exclusively to the individual, but is placed in a larger context.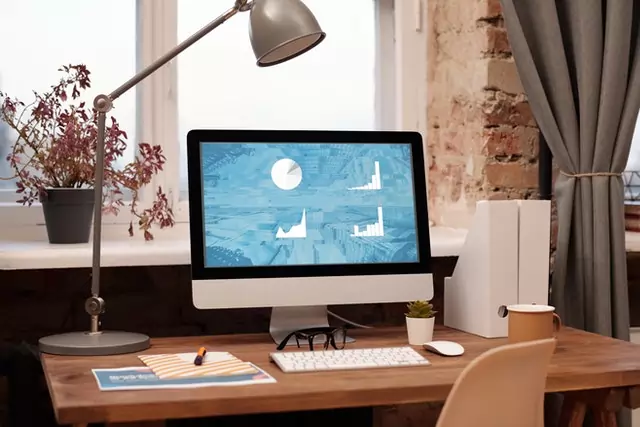 Another approach focuses on the stakeholders' expectations of the coaching project. The investment has paid off when the agreed-upon qualitative and quantitative targets have been met. But regardless of the focus, defining KPIs and measurement standards are essential to demonstrate progress and ROI for both the individual and the organization.
Peak performance thanks to Sparrks' coaching
The Sparrks Coaching uses a proven approach that allows organizations to help their employees achieve their peak performance in a flexible, cost-effective and highly efficient way through digital business coaching. In the Sparrks Coaching, coachees discuss their individual issues they want to work on with a top executive coach in up to 4 sessions. Each session lasts 45 minutes and can be booked flexibly by the coachees in advance.
Our credo: Short and intensive coaching sessions, which are more efficient than average. We focus on practical applications and individual consulting, so that all employees receive coaching that is tailored to their needs. To ensure this, we offer a large portfolio of coaching topics. In addition, we work exclusively with top executive coaches who can provide employees at all career levels with valuable tips and strategies in the shortest time possible.
Sparrks Coaching is scalable. Even during coaching sessions, various data points can be determined on an HR dashboard from which strategic conclusions can be drawn. Finally, sophisticated surveys of the coachees provide precise information about the individual progress and success, so that the ROI of Sparrks Coaching can be easily determined.

---
FAQ: Business coaching industry
What is the size of the coaching industry?
The coaching industry is worth about $20 billion globally ($14.2 billion from the U.S. market); Source: IBISWorld.
What are some latest trends in coaching?
Some latest trends in the coaching market include focusing on authenticity, matchmaking based on expertise, stress management or burnout avoidance, highly-skilled digital executing coaching, change management, upskilling remotely, and immersive virtual coaching.
What are some challenges faced by the coaching industry?
Some challenges faced in the coaching industry include navigating the thin line between guiding and serving, emotional management during the coach-coachee relationship with problem-solving, and managing rapid market growth.