Improve conflict management competence
Master conflicts in a constructive, appreciative, and solution-oriented manner.
Konflikte am Arbeitsplatz sind unvermeidlich – sei es mit Mitarbeitern, Vorgesetzten, oder Geschäftspartnern. Aber Konflikte, die Dir begegnen, führen nicht notwendigerweise zu negativen Konsequenzen. Im Gegenteil: Sie können für Dich und Dein Team zur Bereicherung werden, neue Blickwinkel eröffnen und das Vertrauen in die Beziehungen zueinander stärken.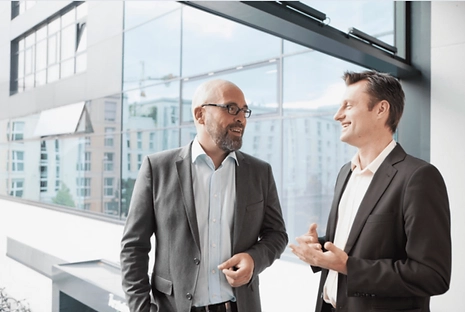 Conflicts are moments of truth. Understand them as an opportunity to deepen and advance relationships.
There are different stages in conflicts, with increasing intensity and collateral damage. Develop strategies to clarify conflicts at early stages and avoid escalations.
Examine possible underlying causes for conflicts - in yourself and your counterparts.
Apply communication strategies
Develop individual communication strategies and techniques to communicate constructively and de-escalating in conflict situations.
There is a need for learning more leadership skills? Here is an overview of our other coaching topics in the area of leadership: