Orchestrate meetings effectively
Make your meetings productive, creative and purposeful.
Meetings take up a large part of the workday and, unfortunately, are often not as productive as they could be. Orchestrate meetings so that they become a productive tool for getting real work done.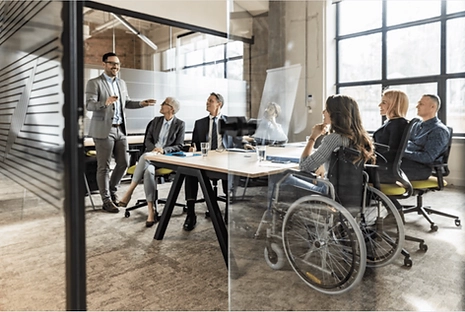 Klare Verantwortlichkeiten schaffen Verbindlichkeit. Jeder Teilnehmer kennt seine Rolle während eines Meetings
To make meetings efficient and productive, you need clear rules of interaction. Your team knows and follows the agreed-upon rules of the game.
Apply facilitation techniques
Use facilitation techniques that help all meeting participants stay focused and make clear decisions.
The goal of each meeting is the beginning of your preparation. Learn to develop goals and communicate expectations clearly.
There is a need for learning more leadership skills? Here is an overview of our other coaching topics in the area of leadership: