Sparrks Business Coaching
Sparrks Business Coaching
The online coaching platform - We help people and companies to develop their potential quickly & efficiently. High-quality 1:1 business coaching for employees at all career levels by top executive coaches.
Rethink people development with our innovative Sparrks Coaching approach.
Tailored professional development in two concise 1:1 digital coaching sessions with a top executive coach. Effective, practical, and powerful.
Intuitive and quick booking
Case-specific prep
questions


Personalized
"micro-tasks"
Insightful reflections
Summary of
key learnings
Next steps
Deepen and anchor knowledge
Sparrks Coaching

"Regular" Online Business Coaching

Coaching with focus on one concrete development objective at a time

Solution-oriented approach with training, sparring and coaching elements

More general coaching approach

Traditional question-led systemic coaching approach

2 - 4 digital one-on-one coaching sessions over a time period of 4 to 8 weeks

First session can take place as early as 48 hours after booking

8 - 16 digital coaching sessions over a time period of 6 to 12 months

Booking and coach selection usually takes multiple days

Exclusive pool of ~75 carefully vetted top executive coaches whom we
personally know and endorse

Large pools of 1000+ coaches

High potentials, young leaders and managers

Executives and selective leaders

⅓ of the price of traditional coaching programs due to concise
and effective Sparrks Coaching format

Higher price due to length of the program
The numbers speak for themselves – Sparrks Coaching works:
Average user capability improvement of 83%
97% of users want to use Sparrks again
We exclusively work with the most experienced executive coaches.
Click on an image to view the profile
Large pool of hand-picked and tested top executive coaches
2,000+ business coaching hours
10+ years relevant industry/ leadership experience outside business coaching
Respectful and optimistic mindset

Scalable plug and play solution to adress organizational needs
Flawless integration into existing learning & development programs
Practical coaching method with immediate positive impact

Non-disruptive towards daily operations
Real-time actionable data analyses
Our users experience significant, sustainable results. And come back for new topics.
increased competence after Sparrks Coaching
want to continue using Sparrks Coaching
We chose Sparrks to bolster and sharpen young leaders in our tech team. Everyone appreciates its practical, bite-sized format. It's very useful to tackle specific individual needs without disrupting current business activities.
We partner with Sparrks to help the management of our dealerships to develop an even more authentic and effective leadership style. I am impressed by the superior quality of the coaches, the effectiveness of the coaching format and Sparrks' highly professional operations. The positive impact on the organization is tremendous.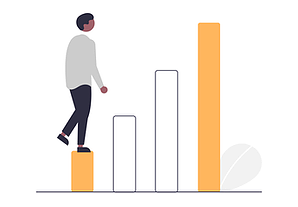 Used to systematically address individual development needs, e.g. according to review cycles
Customized, highly effective employee development
Retention of top performers
Improved team performance
Embedded in development programs, e.g. for young managers
Targeted development of leadership skills
Increased motivation & enjoyment of leadership role
Targeted processing of individual concerns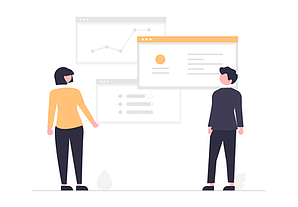 Deployed in the context of change processes, e.g. mergers or reorganizations
Increased acceptance, motivation and retention
Targeted up-skilling/ re-skilling of key personnel
Rapid implementation of change processes
Data security and protection
We take data security very seriously and guarantee data privacy and confidentiality. You can find more information about our Sparrks data security guidelines here.

Our website meets the requirements of the GDPR / DSGVO. All user data is encrypted with state of the art algorithms.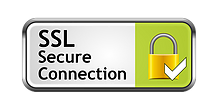 SPARRKS is SSL-certified and works exclusively via SSL-encrypted connections to ensure maximum data security.