Virtual leadership coaching – Lead effectively remotely
Virtual leadership coaching to help get leaders' teams in top shape
While working from home is on the rise, virtual leadership coaching gains a heavier role. Teamwork across different locations poses new challenges for managers and employees. Such challenges intensify when all communication occurs exclusively online, without face-to-face interactions. Leadership tasks get redefined since familiar leadership tools and methods cannot cross via a one-on-one transmission into the virtual world. Supervisors and team members need to make extra efforts to understand each other since non-verbal communication signals are less plain or completely absent.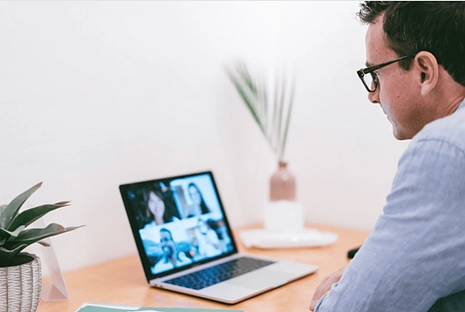 Defining virtual team rules
Coachees will learn to develop clear rules and firm agreements and help their team work smoothly and efficiently in a remote environment.
Enrollees will master new strategies to build virtual relationships with teams and individual members.
Organize information flow
We will discuss best practices that ensure an optimal flow of information within a team.
Finding the most suitable virtual leadership style
Identifying the right level: how much trust is possible, and how much control is necessary?
There is a need for learning more leadership skills? Here is an overview of our other coaching topics in the area of leadership: