Today, German banks and credit institutions find themselves in a market environment that is constantly changing. Low interest rates, falling earnings, changing customer behavior, new competitors (FinTechs, etc.) and, last but not least, digitization are examples of major challenges in the financial industry. To make matters worse, all these changes are taking place simultaneously.
How should the banking industry respond to these changes? One thing above all: it must become more agile and learn to adapt to new circumstances on an ongoing basis. Because change is not an exception in today's world, it's the rule.
Change management is therefore one of the top issues in the financial world. With the help of change management, companies can adapt their business models, strategies, processes, systems and working methods to the current market environment. But for this to really succeed, those responsible for implementation, the executives, must be trained for the change process at an early stage. Change alone is no guarantee for success, but can go wrong due to insufficient know-how.

In this article, we highlight the biggest challenges the financial sector is currently facing. We also provide a guideline for orientation in the practical implementation of change processes. Finally, we look at the role of executives and employees in change processes.
Current challenges for banks
Banks in Germany are aware that change and adaptation are urgently needed. According to the Bankbarometer 2017 study, 92% of all banks are in the midst of a change process. But what specific challenges are banks facing in these change processes?
The Bankenforen Leipzig micro-study highlights the problem areas with which the financial sector feels most burdened in terms of change management. For this purpose, the executives of banks and insurance companies were surveyed:
31% percent of them stated that digitalization is the biggest challenge against the backdrop of change management.
Willingness to change and the change process in the company and in the environment is seen as the second biggest challenge with 28% of the responses. There is a particular focus on cultural change and the question of how employees can be involved in the change process.
Regulatory changes are the third biggest challenge facing the financial sector in terms of change management, with 16% of the votes.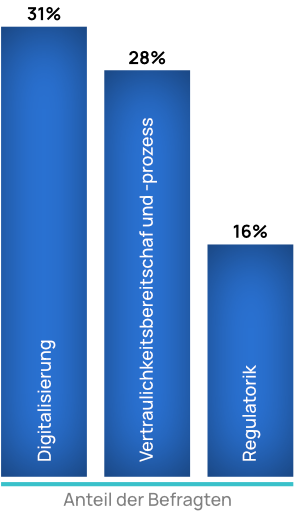 Executives also mention organizational development and structure, as well as the low-interest phase and customer interfaces. These are all very heterogeneous and complex problems that require effective change management. We provide some recommendations for this in the following section.
Guide to effective change management for banks
The Banking Hub by zeb has adapted the influential change management model by John P. Kotter to the specific challenges faced by companies in the financial industry. It contains 8 key points that can be used as a guideline when implementing changes in a company:
A comparison with successful competitors who have already taken the step of change can trigger a sense of urgency to do the same. This can convince even those who, until the very end, did not believe that a lack of change would lead to a drop in profits.
An interdisciplinary leadership team is built to drive change. The members have profound knowledge and skills, which they have acquired in coachings for example.
A vision and a strategy are developed against the background of the fast pace of our time with a flexible target.
Also against the background of our fast-moving time, serenity and openness towards new things - so-called change competence - is developed and lived.
Classically hierarchical corporate structures are flattened so that ideas can be implemented across departmental boundaries.
Milestones such as improvements in productivity and processes are emphasized.
Priorities of change processes are reviewed. Resulting restructurings are openly communicated to all involved.
Constant change is understood and anchored as part of the corporate culture. A readiness to adapt is established at all levels.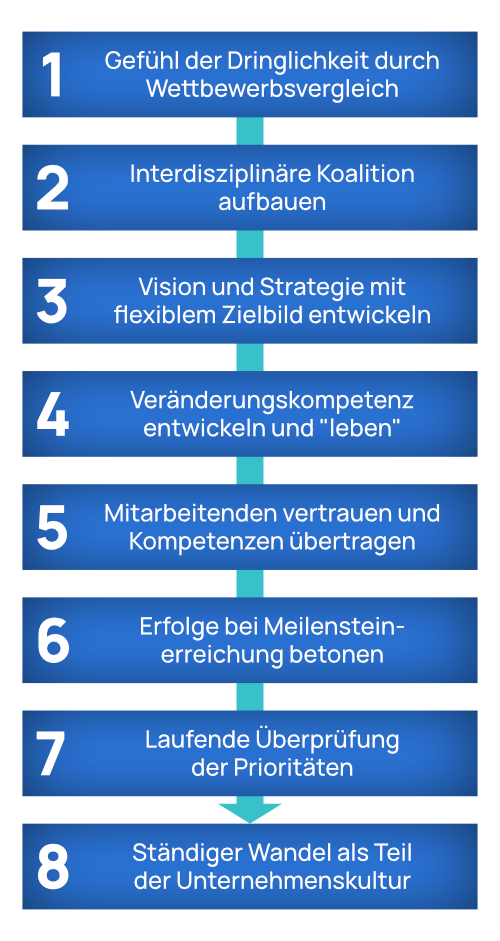 These 8 recommendations may sound simple and conclusive. However, their practical implementation rarely is. The decisive component remains, as in many other cases, the people themselves. More precisely: the managers and employees of the company. We therefore take a closer look at their roles in the change process.
The role of executives
Occasionally, companies use external consultants, so-called change agents, to drive change processes. In most cases, however, the implementation of change processes falls within the remit of executives.
In today's world - a time of constant change - managers need to know how to deal with change. According to Prof. Dr. Dirk Lippold change management is an "ongoing task for executives". After all, once one change process is complete, the next one will quickly follow.
However, it is often underestimated that managing change requires modified leadership concepts. Managers must be prepared in good time for the tasks they will face in the change process. And these are not few. For example, they have to develop a new set of goals, coordinate processes and at the same time ensure successful day-to-day business. In addition, they must ensure that cooperation functions properly, although this social-communicative component is often neglected in change processes. It is therefore advisable to prepare managers early on through training and coaching on the subject of change management .
Resistance on the part of employees
In particular, managers should be trained to deal with the fears and resulting resistance of employees. After all, change projects can go wrong especially if they are slowed down from within. This must be avoided at all costs - employees must be involved in the process.
Resistance from employees is a normal and probably unavoidable side effect of change. It simply seems to be part of human nature. After all, we generally prefer stability and security to change and upheaval. Letting go of old thought patterns and habits is not an easy task for most.
Employee barriers are most often due to the following 4 causes:
Unwillingness: Employees reject planned change out of fear of it as well as a desire to maintain the status quo.
Incapability: Employees feel they cannot implement planned changes. This often occurs when new technologies are introduced. Feelings of failure most often accompany incapability.
Lack of knowledge: If employees have insufficient knowledge about why and how to implement a change, they often react negatively.
Not being allowed: If employees are not sufficiently involved in the change process or lack the necessary resources, the process is blocked.
However, it is possible to overcome these barriers. As in many other cases, the right communication is the key to success. Managers should pay particular attention to establishing an open communication and feedback culture in change processes. A high degree of transparency is also effective if employees are to be involved in the process.
Learn more in our whitepaper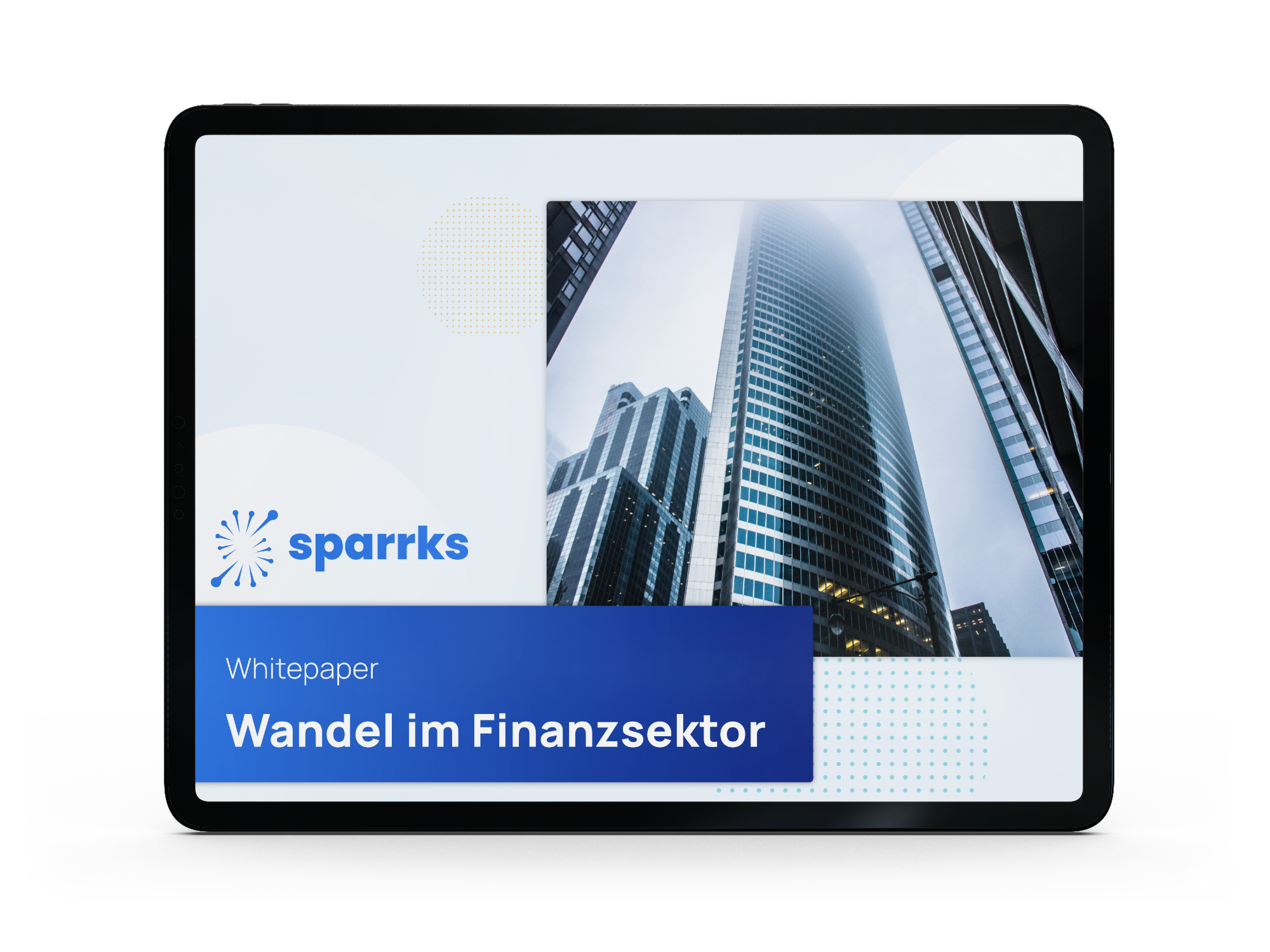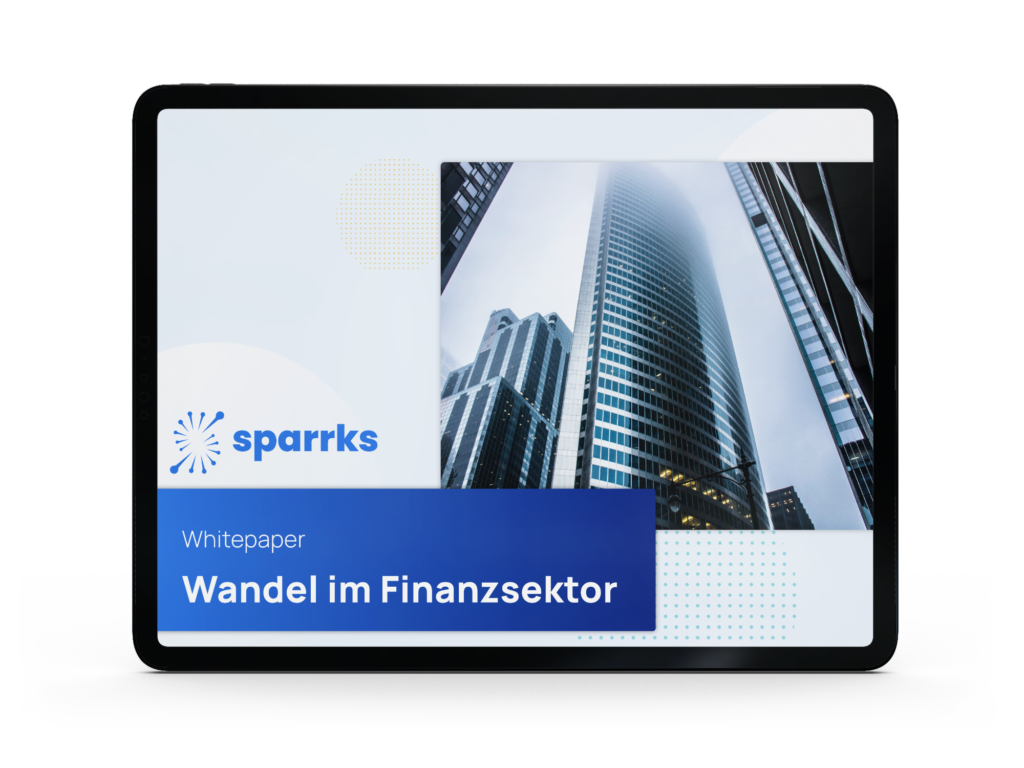 The financial industry is undergoing rapid change. New technologies, a shortage of skilled workers and customer expectations are posing major challenges for the banks. We would like to help you shape the change and therefore offer you our free whitepaper "Change in the financial industry" for download.
---
FAQ: Change management in finance
What is change management in finance?
Change management in finance refers to change management strategies and best practices that t apply to companies in the financial industry.
What are some profound benefits of change management?
Benefits of change management include decreased disruption, increased productivity, reduced costs, improved communication, less stress, reduced implementation time, improved decision-making, boosted innovation, improved morale, and enhanced leadership skills.
Where is change management applicable?
Change management applies to mergers and acquisitions, leadership change, shifts in organizational culture, periods of crisis, the introduction of new technologies, and changes in organizational goals.